irishtimes.com

- Posted: January 6, 2011 @ 6:57 pm
Who'd be a Premier League manager?
Paul Gallagher
With the exception of king Fergie – or perhaps Arsene Wenger and of course Ian Holloway – has there ever been a more precarious time for managers in the merry-go-round Premier League.
Never mind January transfer business on the pitch, it's who will occupy the dotted white line confines on the sidelines which captures the imagination just now.
If all is to be believed then Roy Hodgson, Carlo Ancelotti, Gerard Houllier and Avram Grant are all in danger of being handed P45s by their respective employers unless results improve dramatically, and quickly. Even then it may be too late for some.
This quartet alone has racked up countless domestic league and cup titles across Europe and beyond in places like Italy, France, Sweden and Israel, not to mention further success in Europe and cross channel in the richest form of the game anywhere in the world.
It's all in the past though and counts for nowt. There is no loyalty anymore; the game's heart and soul has been ripped out by the money men, who use clubs as franchises and managers as mere disposable pawns. And let's not get started with what happened to Chris Hughton at Newcastle.
It's a results business – as we are so often told – and the moment they start to go against, then managers may as well start making plans for how best to spend all that spare time. Mind you, it's such an incestuous community, there's a fair chance the phone will ring for another crack at the whip long before that first game of golf has been squeezed in.  
"Far too many egos in one room for me, no thanks, I like where I am just fine," said the irrepressible Ian Holloway, manager of over-achieving Blackpool, when recently asked if he'd like to manage one of the league's "top clubs".  His band of merry men are sitting mid-table and away from the relegation battle widely predicted for the Seasiders at the start of the season.
Chelsea – league leaders not so long ago – have quickly gone from hero to zero and wallow in fifth after their most recent defeat by Mick McCarthy's Wolves to be nine points adrift of leaders Manchester United, who also have a game in hand. Surely it's not just a coincidence that results spiralled the moment Ray Wilkins surprisingly departed Stamford Bridge?
Ancelotti Post-match Interview: Wolves 1-0 Chelsea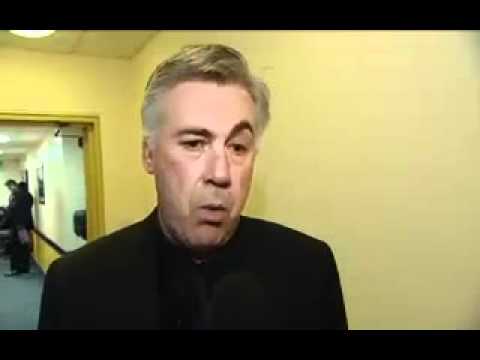 As for Hodgson, reaching last year's Europa League final with Fulham is already a distant memory as Liverpool are a rudderless 12th – the same points (25) as Blackpool – and so far removed from a league's coveted "Big Four" status.
Houllier's Villa are in the drop zone and this quietly-spoken – or bland – Frenchman appears unable to inspire in a manner anywhere close to that which Martin O'Neill was capable of when in control of the midlanders. As for Grant, he and West Ham are rooted at the foot of the table and prospects look bleak.
For what it's worth, most bookmakers make Hodgson favourite to vacate his post first and is a general odds-on (4/7) to be next Premier League manager to be sacked.