irishtimes.com

- Posted: January 5, 2011 @ 4:49 pm
Ins, outs … ifs, buts and maybes
Carl O'Malley
Day Five in the January transfer window.
It's not exactly Breaking News, given that most of the red tops reported it this morning, but Birmingham have confirmed they're in the market for a striker but are prepared to accept Robbie Keane will do. Keane is apparently bound for St Andrew's with the midlands club confirming they have opening talks with Spurs with a view to signing the striker on a permanent deal.
Edin is on his way to Eastlands to complete his first task; passing a Manchester City medical. The richest club in the world is about to shell out 30 million European clams for the Bosnian because, lo and behold, they might be able to take the title this year, afterall.
If the striker can carry this sort of form into the Sheikh's house, not many would bet against them.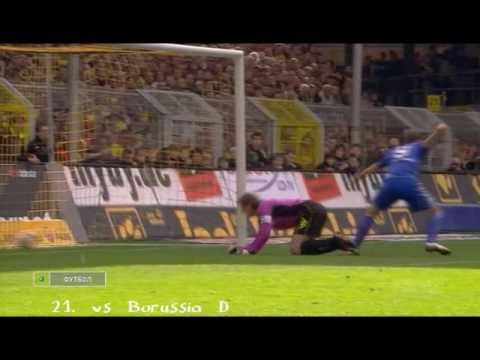 Hatem is staying in the Toon! The Magpies have agreeed a four-and-a-half year deal for the Frenchman, despite his failure in his first task; dodging a Nigel De Jong tackle.
Probably because he did this in one of his four appearances to date.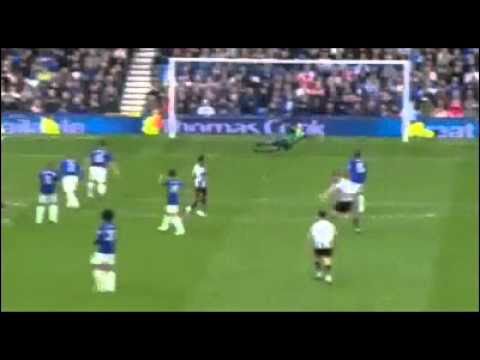 11:30
Now some of the 'maybes'
Absolutely everyone, it seems this morning, is considering an ill-advised move for the nations favourite exile, Stephen Ireland.  If reports are to be believed the Aston Villa midfielder will be rollin' whatever tasteless mode of transport he's using these days into either Anfield, Goodison, Craven Cottage, Celtic Park or, wait for it, …. Monaco.
Dzeko's imminent arrival and yesterday's hilarious roll in the grass with Kolo Toure, means Emannuel Adebayor's future at City is all but over. But where will he go?
Our money's on Malaga, though he'll fancy himself as a Real Madrid man. There appears little chance of City loaning him to Liverpool, even in the unlikely event the Reds thought he was the signing to help them keep turning that very, very long corner they've been on for the past 20 years or so.
11:43
The lure of Blackburn's cash, a world renowned coach and a lifetime supply of poultry related products (thanks 'arry) has, amazingly, not swayed Ronaldinho into pitching up at Ewood Park. He looks set to return to Brazil, with either his former club Gremio or, maybe, Flamengo or, maybe Palmeiras. But probably Gremio.
12:05
Shane Long says he'd prefer to stay with 'going-places' Reading rather than move to 'going-down' West Ham. Presumably it was Avram Grant's inspirational sale of the Hammers dream that swayed it for him.
14:05
Apologies, the wellbeing of Messrs Trapattoni and Flannery had us distracted for while there, but we're back with some not-so-groundbreaking news.
Ronaldinho has indeed spurned the advances of Blackburn Rovers and opted for life back in Port Alegre, while Jose Mourinho appears to have accepted defeat to the moneymen at Real, by conceding he will not be signing a striker this January. Sorry Emmanuel.
"I spoke with the president a couple of days ago and nothing. My relationship with him is very good and I hope that it will be like that until the end, or even better. It's always been like that with my presidents.
"But at this moment, after the investments that the club have made in the last two years, the club aren't keen on signing another striker."
14:24
Plucky lil' Wigan have had their cheeks pinched and hair ruffled by Hamburg after trying to sneak Dutch winger Eljero Elia on loan.
Liverpool are thought to be on the verge of making an offer for the €15m-rated World Cup player, but Wigan got in there first, according to Talksport, only to be politely rebuffed.
A source said: "There was a loan offer but this was not possible. Other than that, there's been no official contact with anyone, including Liverpool."
16.55
With a long list of suitors vying for his attention, it appears Birmingham have caught the eye of Robbie Keane as they prepare a €9.5 million bid for the spurned Spurs striker. The move probably makes good sense for both parties.
Birmingham are desperate for a proven goal scorer and, like him or loathe him, Keane does know how to find the back of the net.
From Keane's point of view, having failed to deliver on the big stage in the latter part of his career, a move to St Andrew's affords him the opportunity to become a big(ish) fish in a fairly small pond.  It's a role the Republic of Ireland skipper has warmed to in the past and might yet do again.