Fake or philistine: the jury's out
Alessio Rastani, the London day trader, has become a viral hit around the world following his rather in your face interview with BBC News on Monday. Rastani isn't just a business story – even my Pricewatch colleague Conor Pope has got hot under the collar about this guy.
If you haven't seen the interview with the "independent trader" (echoes of Del Boy and Rodney?) who claims to dream of another recession and that Goldman Sachs rules the world, here's the clip: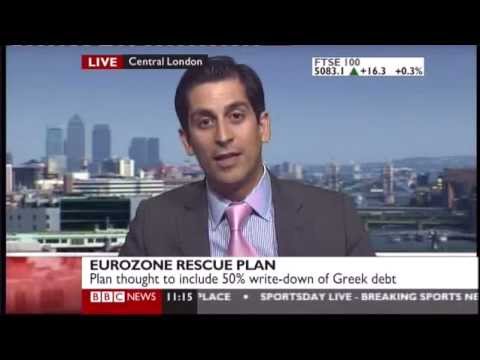 Almost immediately after the appearance speculation began to mount that Mr Rastani was a fake and bore a striking resemblance to a Yes Man that had pretended to be a spokesman for Dow Chemical. As a result the BBC press officer was forced to issue a statement stating that Rastani was not a fake. Never missing an opportunity to have a pop at the Beeb the Telegraph published an article claiming he was a fake, although if you read the article he's actually an attention seeking lowly day trader rather than a fake.
My take: Rastani went on the show to get a reaction. Most of what he said isn't new (remember Rolling Stone journalist Matt Taibbi's description of Goldman as "a great vampire squid wrapped around the face of humanity, relentlessly jamming its blood funnel into anything that smells like money") it's just that he managed to get so much into his three and a half minute slot and was so unapologetic about it.
The best comment on the whole thing comes from Fiona Walsh, our London Briefing columnist:
"By Tuesday evening, his 3½-minute interview had clocked up almost half a million hits on YouTube and, such was the candour of his comments, there was widespread speculation that it was a hoax. Seasoned City hands thought otherwise, however, and marvelled that someone had at last revealed what we all know to be true – that traders are in business to make money.

Only an independent trader would have been be foolish (or publicity-hungry) enough to speak as unguardedly as Rastani; anyone employed by one of the major investment banks would have been sacked before he left the studio.

In fact, the only part of the interview that did not ring true was the bit where Rastani said he wanted to help people. That part surely was a hoax."