A lot of people will be a week into their marathon training, or just getting into it. We asked you what programmes you're doing, and we'll have a piece in Monday's paper on that, and a detailed post here.
As for this weekend, the Dublin Mountains will get a bit of a pounding.
On Saturday, Conquer the Rock asks are you ready to "rub, walk or crawl" a 10k route. Frankly, if you're only ready to crawl that distance, then… well, you can guess the rest… Anyway, starting from St Columbas College, entry is open on the morning if you fancy the challenge (€25).
The Dublin Mountain Plod is on at 10.30am on Sunday. Entry is open online until today, after which on-the-day entry depends on if they've met their 400 limit. Organised by the Irish Mountain Running Association, it'll be a great event for "enthusiastic trail runners".
Also on Saturday, there's the first Bere Island Midsumemr Run. While it's claims of "views stretching from Whiddy Island to the USA" may be open to a challenge, it looks like it'll be an enjoyable new event over 5k and 10k distances.
And on Saturday in Killarney, there are three races as part of a "festival of running" now consisting of a 10K, Half marathon and Maxi marathon. A maxi marathon? That's 15 miles in this case. Given the confusion of "marathons", might we suggest midi-marathon for those above half marathon, but below full distance? Anyway, registrations are now closed but you can get a taste of it with this video.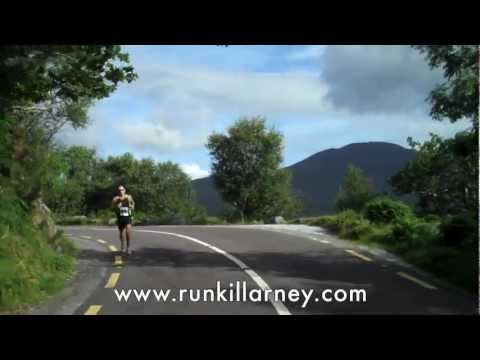 But finally, no matter how you get on this weekend, you won't be as grumpy as this French athlete – and the unlucky mascot who crossed his part of the track.