It's nice weather for ducks – and for runners this weekend. Just think of the, er, cooling effect of a refreshing downpour…
But don't let the weather interrupt your running plans. Here's what's happening around the country over the next few days.
We'd love to hear your plans (and when you're done you can send pics/reports to us at bodyandsole@irishtimes.com).
Croghan Hill Challenge, Co Offaly
Wanna get wet? This cross-country meets bootcamp-style obstacle course involves several mucky ascents and decents, along with a quick dip in bog water for good measure. With three different distances – 3k, 5k and 10k – there's no excuse not to take part.
Don't believe us about the bog water? Check this out: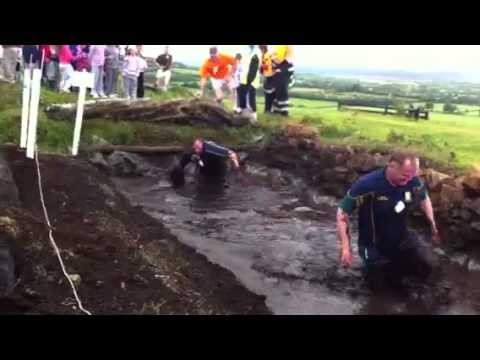 Fancy an early start? This run begins at 4am. By the time the first runners cross the finish line, the organisers say the sun will be rising and bathing the Hill of Tara in a warm golden glow. We'll hold them to that….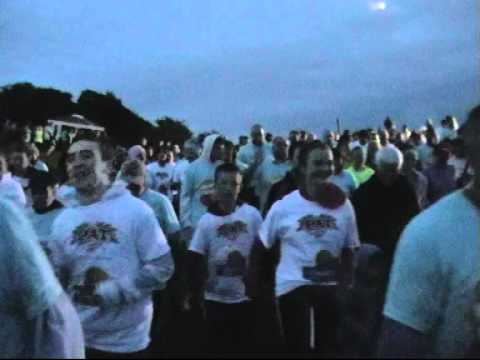 Other runs:
There are plenty of other runs in different parts of the country. Check out the following:
The Tulfarris Tough 10 mile run, Co Wicklow
This run, which begins near the Blessington Lakes, Co Wicklow, is taking entries for both the 10 mile and 5k races on the day. The race is along the local roads, so no need to worry about wading through raid-sodden fields.
Raheny Shamrock 5k
Run, jog or walk in the beautiful surroundings of Dublin's St Anne's Park and help raise funds for Childline this Sunday at 11 a.m.
Enniskillen 10k run
This scenic run – starting at 2pm on Saturday – takes you through the majestic Castle Coole estate and along the banks of the Erne river.
The Green 5k, Co Louth
The route goes through the village of Lordship, with impressive views of the Cooley Mountains and Dundalk harbour.
The Forest Marathon & Ultra-Marathon, Co Galway
Not quite a beginner's run. These races in Portumna involve a choice of a marathon, 50k race or 100k ultra-marathon.
Friends of Ollie 10k, Co Mayo
This run near Milltown is a fund-raiser for Ollie Burke, a 36yr old former electrican and footballer who has an acquired brain injury and requires 24hr care.