Ouch. Ouch. Ooh… Here's the second in our series on those things every runner earns
What :  Even those who have run shorter distances will know all about the nastiness of chafing.
The longer the distance, the more likely you are to be afflicted, and pretty much anyone who has trained for a marathon (and triathletes and cyclists) will have experienced those red, raw, sometimes bloody patches.
How : Chafing is caused by clothing – cotton is especially bad – rubbing against skin. Badly fitted bras cause problems for women; while too many men know the horror of the chafed nipple.
It can also be caused by skin rubbing on skin, so the inner thighs or under the arms can get it.
Fix it: Wear breathable, moisture-wicking clothing, or Lycra is pretty good. Most importantly on long runs, go nuts on sensitive areas with Vaseline or similar anti-chafing products.
Sometimes you can feel a bit "squishy" heading out for a run, but it's worth it
Taping any sensitive areas up is another option, as neatly demonstrated by Andy Bernard in The Office…. though, judging on his results, we wouldn't recommend it: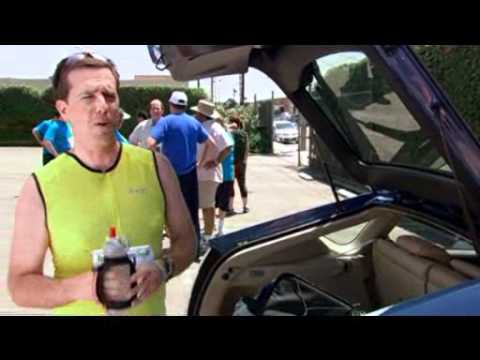 Got any other tips on how to avoid the nastiness of chafing? Please, share them with us…